Marguerite Derricks
Marguerite Derricks is one of dance's most highly recognized and respected working choreographers.  She is the first and only choreographer to have received three consecutive Emmy Awards for Outstanding Choreography, and is also the recipient of five MTV Movie Awards for Best Dance Sequence. Her work will soon be seen in the highly anticipated comedy, POMS, starring Diane Keaton, Pam Grier, Jacki Weaver, and Rhea Perlman. Marguerite's television credits include Amazon's THE MARVELOUS MRS. MAISEL, HBO's WESTWORLD, Netflix's GLOW, Netflix's revival of GILMORE GIRLS, Starz's BLUNT TALK, the Emmy-winning BEHIND THE CANDELABRA, FX's AMERICAN HORROR STORY, and HBO's hit series TRUE BLOOD. Her television episodic credits also include popular shows such as SUPERSTORE, CRIMINAL MINDS: BEYOND BORDERS, CROWDED, MASTERS OF SEX, BUNHEADS, SCORPION, CSI: MIAMI, 3RD ROCK FROM THE SUN, WILL AND GRACE, and DANCING WITH THE STARS. In the world of film Marguerite has choreographed some of the most popular movies of the last 20 years. Her work has spanned from cult hits like SHOWGIRLS, STRIPTEASE and DONNIE DARKO to top blockbuster films such as the AUSTIN POWERS franchise, CHARLIE'S ANGELS, TROPIC THUNDER, MR. AND MRS. SMITH, 10 THINGS I HATE ABOUT YOU, LITTLE MISS SUNSHINE, NO STRINGS ATTACHED, 13 GOING ON 30, and BAD MOMS 2.
Her presence in Las Vegas includes Cirque's long running production of ZUMANITY and LE REVE which was voted "Best Production Show" for six consecutive years.  Her theatre work includes HEATHERS THE MUSICAL which won rave reviews for its Los Angeles world premiere and had its Off-Broadway premiere in March 2014.  She also choreographed the Broadway productions of WONDERLAND and A CLASS ACT.
Marguerite has choreographed for numerous awards shows including The Critics' Choice Awards, The Oscars (with Hugh Jackman), The Emmys, MTV Movie Awards, Teen Choice, TV Land Awards and VH1 Vogue Fashion Awards.
In addition to her television and film work, Marguerite has worked with Grammy winning music icon Adele on CHASING PAVEMENTS which was nominated by MTV for Best Choreography in a music video.  Marguerite's other music videos include working with Lenny Kravitz and Katy Perry.  She also has had the pleasure of working with innovative commercial directors on popular spots for Clinique, Target, HP, Guitar Hero, United Healthcare, The Gap (featuring Claire Danes and Patrick Wilson), American Express, Pepsi, and more.
Sherry Zunker
Sherry Zunker is an established director, choreographer, and master
teacher, whose work spans the concert dance realm, musical theater,
production shows, television, video and film.
Ms. Zunker was an Artistic Director from 1990-2001 for River North
Dance Chicago (RNDC). As an Artistic Director, Sherry choreographed
numerous works for the company, one of them being the signature
piece Reality of a Dreamer, which also became the finale piece for the
award-winning televised documentary of the same name. In addition to
the various works she created for RNDC, Sherry has also set and
created dance pieces on many dance companies including Giordano
Dance Chicago, the Joffrey Ballet, and most recently Cerqua Rivera
Dance Theatre.
Sherry was the Resident Studio Director for CHICAGO and GREASE for
Royal Caribbean's Broadway / West End ventures. Sherry has worked as
a creator, director and choreographer on over 50 productions for the
cruise ship industry.
Ms. Zunker is the Founder and Creator of BeMoved® Dance, a health
and wellness company passionate about sharing the joy of dance with
people of all movement abilities. Sherry has trained over 100
instructors in BeMoved Dance; and these certified instructors are
teaching BeMoved in 15 states as well as various provinces in Canada.
Sherry's teaching career spans over 40 years and the scope of her
teaching ranges from dance companies, universities, distinguished
dance institutions, festivals, to international & national master classes
and workshops.
Ms. Zunker also had a diverse performance career. Sherry danced with
Chicago Repertory Dance Ensemble, was a principal dancer with
Giordano Dance Chicago, worked with Bob Fosse as a soloist in Dancin',
and also danced under choreographer's Ann Reinking and Chet Walker
in the Goodman Theatre's production of Pal Joey. She has also danced
in many musical stage productions, commercials and films including The
Blues Brothers and A League of Their Own.
Harrison McEldowney
The companies Harrison has directed and choreographed for are Hubbard Street Dance Chicago, Hubbard Street 2, River North Chicago Dance Company (his work was featured on all three companies televisions specials with two garnering Emmy nominations), Chicago DanceWorks, the Cerqua/ Rivera Art Experience, the Civic Ballet of Chicago, Chicago Tap Theatre, Ballet Met, Louisville Ballet, San Antonio Metropolitan Ballet, Ballet of Texas, Omaha Theater Ballet, Ballet Nebraska, Eisenhower Dance Ensemble, and he was Resident Choreographer for Configurations which features acclaimed dancers from such companies as American Ballet Theater, New York City Ballet, Dance Theater of Harlem, Complexions, and Suzanne Ferrell Ballet. His New York premiere of At the End of the Road for Configurations received praise from the New York Times in addition to praise for his work from the Times for Hubbard Street's New York engagements. He has created original works for special occasions such as the 97th Birthday Celebration of noted international dance historian, film archivist, and Dance Magazine (at the time American Dancer Magazine) critic/ editor Ann Barzel (the only person of the evening bestowed with the honor of creating an original work), the finale for the 10 year Anniversary of Dance Chicago, and an original work to open the 10th Anniversary of Dance for Life, a performance of world-renowned dance companies) in the fight against AIDS. His world premiere finale was featured in their documentary, which aired on PBS. Over the years he and co-collaborator Jeremy Plummer created over 6 original pieces for Dance for Life combining dance and aerial dance/artistry. Together they also choreograph Dance Divas, another event for the Chicago Dancers United and the Dancers' Fund, where Chicago's leading dance company men recreate numbers by legendary female dance divas. 
Harrison is the recipient of the After Dark, Ruth Page, and Choo San-Goh awards for choreography in addition to being the inaugural recipient of the Prince Prize along with Hubbard Street Dance Chicago. He also received the Inspiration Award from Chicago Tap Theatre. 
Harrison worked on the Sam Mendes film Road to Perdition. Other films include Mark Medoff's Children on Their Birthdays and the Indie film Vanilla City. He was co-choreogrpaher of the musical Comfortable Shoes penned by Las Vegas icon Clint Holmes. He was also associate choreographer of the musical Hot Mikado on London's West End (Queen's Theater and also for it's run at Ford's Theater in Washington) and has staged the regional premiere of Miss Saigon, the tour of Chess starring Jodie Benson (the voice of the Little Mermaid) and directed by Rob Marshall, the revival of Cole Porter's the New Yorkers, and numerous productions for Tony Award winning Chicago Shakespeare Repertory. He choreographed Macbeth and Marriage of Figaro for Chicago Lyric Opera with Chicago Shakespeare Theater Artistic Director Barbara Gaines. 
Harrison has also choreographed for Carnegie Hall's 125 Yr. Celebration of Musical Theater, for the '92 Barcelona Olympics Closing Ceremonies, the 35th Anniversary Tour of American Bandstand, the Collection Rouge featuring 40 of the world's top designers. He co-choreographed the More Dirty Dancing Tour, which toured the United States and Australia. It featured the movie's artists live in concert – Bill Medley, The Contours, Merry Clayton and Eric Carmen. He also worked at the world famous Mikado Nightclub in Tokyo, at the time the largest nightclub in the world. Harrison directed and choreographed the German tour of Die Schone und Das Biest (Beauty and the Beast). Other work includes the tour of the musical FAME, Kiss Me Kate, Wonderful Town, Oklahoma, and The Music Man to name a few. He has also worked with stars Sammy Davis Jr., Van Johnson, Chita Rivera, Dorothy Lamour, rap artists Salt n Pepa and Nell Carter (a televised special from LA's Dorothy Chandler Pavilion), Carol Channing, Jodie Benson, Paige O'Hara, Debbie Reynolds, and collaborated with or worked for directors and choreographers Alan Johnson, Jonathan Lucas, Joe Leighton, Sam Mendes, Mark Medoff, Jerry Grimes, and Rob Marshall. 
Harrison worked on the PBS televised revival of the Ruth Page Ballet Billy Sunday for which he was nominated for an Emmy Award for Outstanding Performance. 
For the past 20 years Harrison has served as the choreographer and back stage director/manager of the nationally acclaimed (and on the way to becoming international) Miss Continental Pageant featuring the top female impersonation talent from around the country, Puerto Rico and France. He also choreographs for the world famous Baton Show Lounge in Chicago. 
Harrison choreographed numerous production shows Royal Caribbean Cruise Lines under the banner of company Wilson Dow, where he is as a Executive Creative Director. Harrison also directed and choreographed the first fully licensed Broadway show for a cruise ship, Hairspray. Hairspray was featured live on this year's Tony Awards in a segment directed by Harrison, a Tony first (broadcast live from sea). 
Harrison has worked for as an Executive Creative Director for the past 20 years.
Richard Havey
Richard is currently on faculty at the University of Nevada-Las Vegas as a Professor of Dance. Prior to that, he was the Artistic Director of the Zurich Tanz Theater School in Switzerland.
He began his career with Gus Giordano Jazz Dance Chicago where he became a soloist. Richard, along with colleague Gail Gilburt from David Parsons Dance Company, have created a Choreographers Showcase entitled Nevada Dance Project, that selects works from professionals in the Las Vegas area to perform for the community. Richard performed with many contemporary companies around the world including Le Ballet "Why Not" in Paris, France, Danny Burczeski Dance in New York, Dance Kaleidoscope Indianapolis, and First City Dance Theater in Florida. He served as Assistant Choreographer/Rehearsal Director for the musical Space Dream in Berlin, Germany.
Richard also taught an educational program on dance around America with Sam Watson called Jazz Tour. This program went to performing arts schools, as well as private schools, with master classes and a lecture demonstration on choreography and dance in the world today. Later this was funded to enter into university programs.
Richard continues to teach master classes and choreograph around the world.
Michael Williams
Michael Williams, Professor, has had a rich and varied career in the arts. His early training was at the famed Gus Giordano Dance Center in Chicago, where he later became a faculty member in Jazz (1979-1985). He was also a principle dancer in the international touring company, Gus Giordano Jazz Dance Chicago (1980-1984) and continued to serve as a master teacher in Jazz Dance Technique for Giordano Jazz Dance Workshops. Michael has performed in theatrical productions with such stars as Ann Reinking and Chita Rivera.
He worked in Tokyo on the Japanese movie musical, Curtain Call with choreographer Michael Shawn. He danced in the PBS Emmy award-winning special, The Rehearsal and is a featured dancer in the widely-distributed instructional video The Jazz Dance Class, both Gus Giordano projects. Michael has worked as a model, dancer and choreographer with many of the country's top fashion designers on their collection showcases for the Chicago Apparel Center and the Florida Swimwear Association. He performed as a union member of the Actor's Equity Association in numerous industrial and corporate productions and in professional musical theater.
Michael's choreography has been featured at Jazz Dance World Congress (JDWC) international festivals including Piano Man, a dance cartoon – Chicago; Muted Instrument – Nagoya, Japan; and SCAT – The Kennedy Center for the Performing Arts, Washington, D.C. SCAT was set on the touring company of the Amsterdam School of the Arts in Amsterdam, Holland and was performed at venues throughout the Netherlands.  SCAT was in the repertoire of Seattle's Spectrum Dance Theater for three consecutive seasons with national and international performances.
Michael's choreographic work, POCKETS, holdin' a groove!, was performed at the International Theater School Festival in Amsterdam, Holland and opened the Jazz Dance World Congress in Phoenix, AZ. Michael served as Artist in Residence for the Taiwan National Dance Festival in Taipei, Taiwan and was a featured choreographer at the Jazz Dance World Congress in Monterrey, Mexico.  He taught Master Classes in Kids Jazz Dance at the JDWC in San Jose, Costa Rica. Michael danced in The Mature Dance Project, a company of professional dancers over forty, performing Sherry Zunker's A Little Bit of Rhythm and Romance at the Harris Theater for Music and Dance, Millennium Park, Chicago, 2009.
Michael is Director of the Arizona Jazz Dance Showcase, an annual jazz dance festival attracting over 1,000 national participants each year to The University of Arizona.
He received the prestigious Charles and Irene Putnam Award for Teaching Excellence in the College of Fine Arts at The University of Arizona and the 2005 Jazz Dance World Congress award for his significant contributions to jazz dance. His extensive background in music provides a unique musical perspective and framework for his teaching and choreography. Michael continuously strives to stretch his creative voice in the genre of his American dance heritage, jazz dance.
Autumn Eckman
Autumn Eckman (Atlanta, GA) received her ballet training from the Houston Ballet Academy. In her twenty years as a professional dancer, Autumn had the privilege to work with and perform the works of some of the world's leading contemporary dance makers including Benjamin Millepied, Ohad Naharin, Nacho Duato, Robert Ballet, Randy Duncan and Harrison McEldowney.
Her performance career began with Giordano Dance Chicago before dancing with companies including Hubbard Street Dance Chicago, Luna Negra Dance Theatre, Lucky Plush Productions, Ron De Jesus Dance and the State Street Ballet in Santa Barbara, CA. From 2009-2014 she served as Assistant Artistic Director of Giordano Dance Chicago and Director of its second company, Giordano II. As Giordano's Resident Choreographer, she created nine original works for the company including JOLT which was recognized by Dance Magazine as a top choreographic pick of 2012.
Autumn has also served as Artist-In-Residence for State Street Ballet and choreographed for DanceWorks Chicago, Visceral Dance Chicago, Big Muddy Dance Co., Wylliams-Henry Dance Company, Missouri Contemporary Ballet, Western Michigan University, Grand Valley State University, University of Wisconsin- Stevens Point and the University of Missouri- Kansas City as an awarded of their 2013 Choreographic Fellowship.
Autumn is currently a member of The Cambrians- a global dance production network based out of Chicago. Autumn is an Iowa Arts Fellow at the University of Iowa where she received an MFA in Choreography and is thrilled to join the faculty of the University of Arizona as a Visiting Professor of Dance.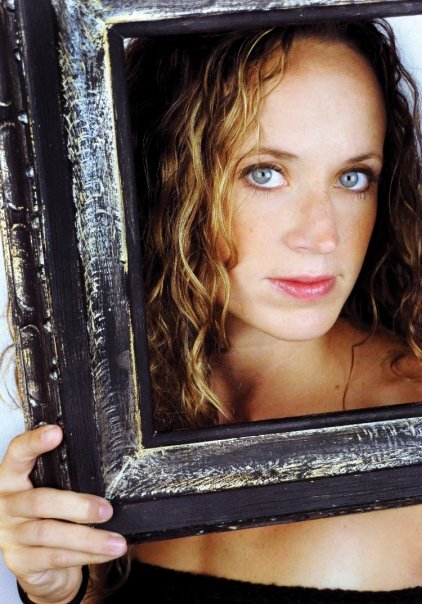 Tamara Dyke Compton
Tamara Dyke Compton is an Assistant Professor at The University of Arizona School of Dance, where she teaches jazz, modern, choreography and team teaches dance history. Tamara has performed principal roles for Twyla Tharp in her Broadway tour of Movin' Out and appeared in the national tour of Fame – the Musical. She has appeared in industrials, music videos, commercials and benefits. Tamara has her BFA from the Juilliard School, under the direction of Benjamin Harkarvy and Lawrence Rhodes. While she was at Juilliard, Tamara performed the choreography of Robert Battle, Aszure Barton and Peter Chu.
Tamara was one of Aszure Barton's first company members with AszureandArtist at the Joyce Soho in NYC, and has also performed with Robert Battle's Battleworks. Her choreography has been seen at The Clark Studio Theatre in Lincoln Center, The Juilliard Theatre, Ballet Jazz De Montreal, Jazz Dance World Congress in Tokyo Japan, Perry Mansfield Performing Arts Camp, Domain Forget Performing Arts Camp, The Stevie Eller Dance Theatre, and many dance schools across the USA and Canada. She has been on faculty for DMA dance conventions and The Dance Project in Canada. Tamara has subbed for David Marquez at Broadway Dance Center in NYC, and The Alvin Ailey School in NYC. Tamara received her MFA in dance with an emphasis in choreography and performance from the University of Arizona.
Sam Watson
Sam Watson, Artist in Residence, began his dance training at Northern Kentucky University where he studied Graham technique. He then moved to Chicago and studied at the Giordano Dance Center as a scholarship student and went on to perform with Giordano Jazz Dance Chicago international touring company as well as serving on the dance center faculty. He joined The Chicago Repertory Dance Ensemble in 1983, performing principal roles by Paul Taylor, Lar Lubavitch and Bill Evans. He contributed several works to CRDE's repertoire including choreography premiered at the World Expo 88 in Brisbane, Australia and was selected along with choreographer Christina Ernst to co-direct a chamber company of CRDE called Ernst/Watson Dance. His works have been sponsored by The Illinois Arts Council, Chicago of Fine Arts, Chicago Artists Abroad, Pro Helvetica, Switzerland, and the NEA.
In 1990, Mr. Watson moved to Palm Springs, CA where he formed his own dance group, Wats On Dance, performing in the Jazz Dance World Congress in Chicago, Washington, D.C., Phoenix, Nagoya Japan and Wiesbaden Germany as well as many venues across the US and in Europe. Mr. Watson's choreography has been featured in the repertoire of many dance companies including Giordano Jazz Dance Chicago, River North Dance Company, Aspen/Santa Fe Ballet, Ohio Ballet, Ballet Tucson, Moving People Santa Fe, Ruth Mitchell Dance Company and Mashasi Action Machine. Sam served as guest Artist in Residence at the University of California in San Diego, and the University of Nevada in Las Vegas. He also was guest faculty for Joe Tremaine Dance Conventions. For many years Sam has built a strong following through teaching in Europe where he travels yearly. He joined the UA School of Dance faculty in 1999.
"Watson is a consummate artist both as a dancer and choreographer. His exciting ensemble piece was Jazz choreography at its best with his own unique style shining through. His ideas were innovative, fully developed and received an excellent realization from the dancers."- City Life News and Entertainment, Las Vegas, Nevada.