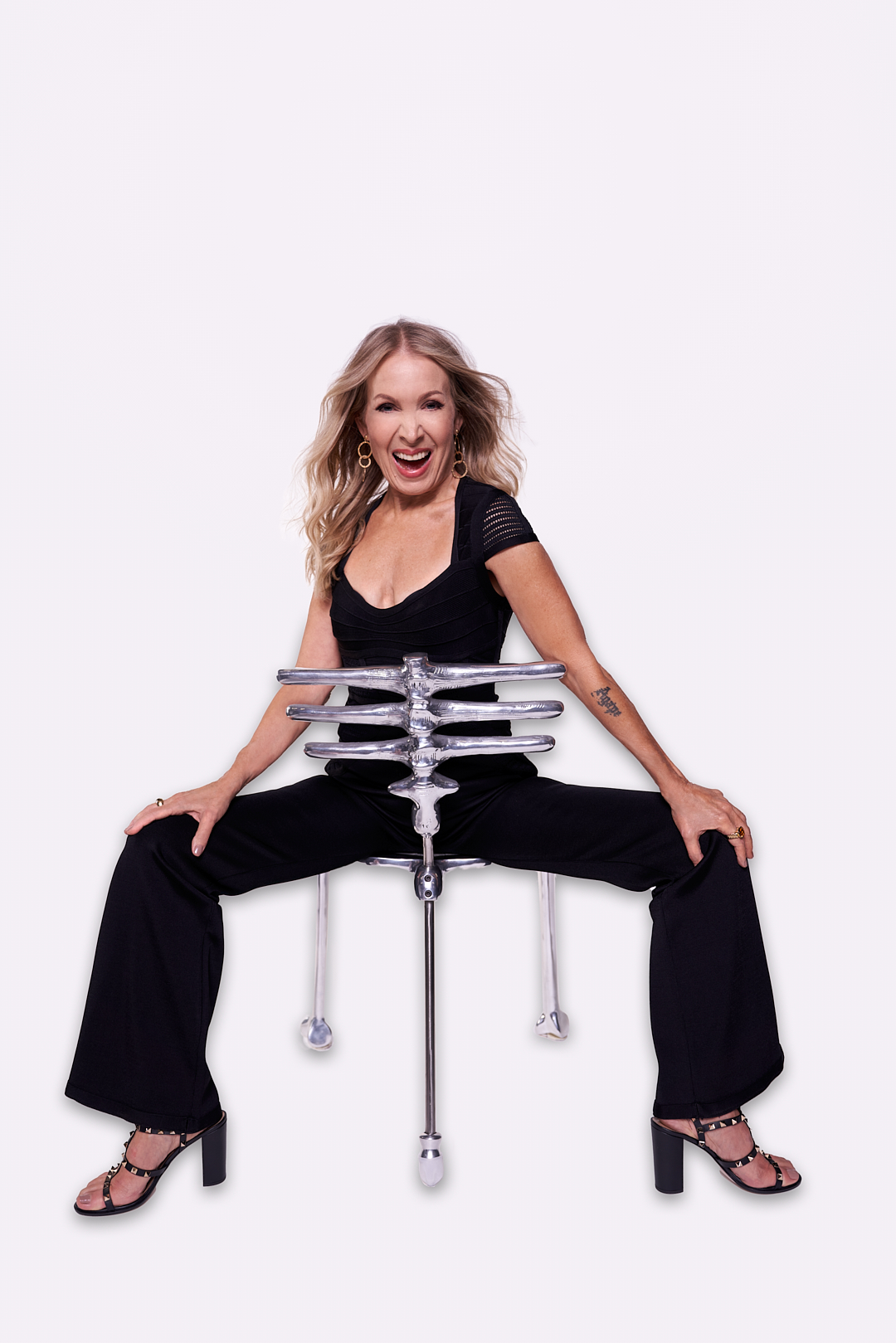 Marguerite Derricks
MARGUERITE DERRICKS is one of dance's most highly recognized and respected working choreographers. She is the first and only choreographer to have received three consecutive Emmy Awards for Outstanding Choreography and is also the recipient of five MTV Movie Awards for Best Dance Sequence.  Marguerite's television credits include Amazon's THE MARVELOUS MRS. MAISEL, Apple TV's ROAR, Amazon's THEM: COVENANT, Showtime's THE AFFAIR, HBO's WESTWORLD, Netflix's GLOW, Netflix's revival of GILMORE GIRLS, Starz's BLUNT TALK, the Emmy -winning BEHIND THE CANDELABRA, FX's AMERICAN HORROR STORY, and HBO's hit series TRUE BLOOD. Her television episodic credits also include popular shows such as SUPERSTORE, CRIMINAL MINDS: BEYOND BORDERS, CROWDED, MASTERS OF SEX, BUNHEADS, SCORPION, CSI: MIAMI, 3RD ROCK FROM THE SUN, WILL AND GRACE, and DANCING WITH THE STARS.​
In the world of film Marguerite has choreographed some of the most popular movies of the last 20 years.  Her work has spanned from cult hits like SHOWGIRLS, STRIPTEASE and DONNIE DARKO to top blockbuster films such as the AUSTIN POWERS franchise, CHARLIE'S ANGELS, TROPIC THUNDER, MR. AND MRS. SMITH, 10 THINGS I HATE ABOUT YOU, LITTLE MISS SUNSHINE, NO STRINGS ATTACHED, 13 GOING ON 30, and BAD MOMS 2.
Her presence in Las Vegas included Cirque's long running production of ZUMANITY and LE REVE which was voted "Best Production Show" for six consecutive years. Her theatre work includes HEATHERS THE MUSICAL which won rave reviews for its Los Angeles world premiere and had its Off-Broadway premiere in March 2014. She also choreographed the Broadway productions of WONDERLAND and A CLASS ACT.
​Marguerite has choreographed for numerous awards shows including The Critics' Choice Awards, The Oscars (with Hugh Jackman), The Emmys, MTV Movie Awards, Teen Choice, TV Land Awards and VH1 Vogue Fashion Awards. ​
In addition to her television and film work, Marguerite has worked with Grammy winning music icon Adele on CHASING PAVEMENTS which was nominated by MTV for Best Choreography in a music video. Marguerite's other music videos include working with Lenny Kravitz and Katy Perry. She also has had the pleasure of working with innovative commercial directors on popular spots for Clinique, Target, HP, Guitar Hero, United Healthcare, The Gap (featuring Claire Danes and Patrick Wilson), American Express, Pepsi, and more.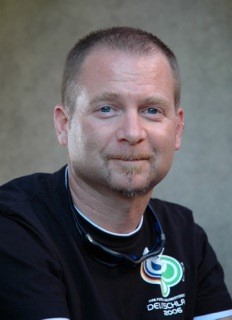 Richard Havey
Richard is recently retired from UNLV as a Professor of Jazz Dance for 18 years.  He currently is teaching in the South West New Mexico where he also works with special needs and elderly in dance.  Richard started his career in Chicago with the Gus Giordano Jazz Dance Chicago where he trained as a Jazz Dance Instructor with Giordano techniques.  Later he went on to work as the Artistic Director of a school in Zurich Switzerland where he had the opportunity to work with multiple dance companies in Europe.  Some of his credits include, Bruno Agehti Les Ballet in Paris France, Danny Buraczeski in New York, Dance Kaleidoscope in Indianapolis and Watson Dance with Sam Watson.
Sherry Zunker
Sherry Zunker is an established director, choreographer, creator, and educator whose work covers the concert dance realm, musical theater, corporate entertainment, production shows, television, video, and film.
Sherry is the Founder of BeMoved®, a company passionate about sharing the joy of dance with people of all movement abilities. Her belief that movement expressed through dance and music has a transformative power that enriches lives inspired her to create BeMoved. BeMoved serves communities in 13 US states, Canada, and Australia. BeMoved holds trademarks in 29 European countries. Currently, Sherry teaches for her BeMoved ON-Demand Digital Studio and has developed a library of over 150 videos of BeMoved classes and educational content. The Digital Studio provides classes in Levels 1-3 and Gentle BeMoved and serves people all over the globe. In addition to BeMoved, Sherry's teaching career spans over 45 years. She has taught for many universities, dance companies, festivals, intensive workshops, and predominant dance institutions.
Sherry was an Artistic Director of River North Dance Chicago (RNDC) from 1990 to As Artistic Director, she choreographed numerous works for the company, one of them being the signature piece "Reality of a Dreamer," which also became the finale piece for the award-winning televised documentary of the same name. Sherry also commissioned the work of many choreographers to compile the company's diverse, engaging repertoire. Ms. Zunker created River North Chicago's dance education program for inner-city schools entitled "Street Beat." This program exposed how trends in American culture affect the ever-changing face of American jazz dance. In addition to the works she created for River North, Sherry has choreographed and set her dance pieces for many dance companies, including the Joffrey Ballet and Giordano Dance Chicago and Cerqua Rivera Dance Theatre. Sherry's work in musical theatre has been mainly in the Fosse realm, and she directed seven casts of "Chicago the Musical" for Royal Caribbean's Broadway venture. She has also worked as a creator, director, and choreographer on over 40 productions for The Cruise Ship Industry.
Before taking on the roles of director and choreographer, Zunker had a diverse performance career. She danced with Chicago Repertory Dance Ensemble, was a principal dancer with Giordano Dance Chicago, worked with Bob Fosse as a soloist in "Dancin'," and danced under choreographers Ann Reinking and Chet Walker in the Goodman Theatre's production of "Pal Joey." Zunker has also danced in many musical stage productions, commercials, and films, including "The Blues Brothers" and "A League of Their Own."
Michael Williams
Michael Williams, Professor, has had a rich and varied career in the arts. His early training was at the famed Gus Giordano Dance Center in Chicago, where he later became a faculty member in Jazz (1979-1985). He was also a principle dancer in the international touring company, Gus Giordano Jazz Dance Chicago (1980-1984) and continued to serve as a master teacher in Jazz Dance Technique for Giordano Jazz Dance Workshops. Michael has performed in theatrical productions with such stars as Ann Reinking and Chita Rivera.
He worked in Tokyo on the Japanese movie musical, Curtain Call with choreographer Michael Shawn. He danced in the PBS Emmy award-winning special, The Rehearsal and is a featured dancer in the widely-distributed instructional video The Jazz Dance Class, both Gus Giordano projects. Michael has worked as a model, dancer and choreographer with many of the country's top fashion designers on their collection showcases for the Chicago Apparel Center and the Florida Swimwear Association. He performed as a union member of the Actor's Equity Association in numerous industrial and corporate productions and in professional musical theater.
Michael's choreography has been featured at Jazz Dance World Congress (JDWC) international festivals including Piano Man, a dance cartoon – Chicago; Muted Instrument – Nagoya, Japan; and SCAT – The Kennedy Center for the Performing Arts, Washington, D.C. SCAT was set on the touring company of the Amsterdam School of the Arts in Amsterdam, Holland and was performed at venues throughout the Netherlands.  SCAT was in the repertoire of Seattle's Spectrum Dance Theater for three consecutive seasons with national and international performances.
Michael's choreographic work, POCKETS, holdin' a groove!, was performed at the International Theater School Festival in Amsterdam, Holland and opened the Jazz Dance World Congress in Phoenix, AZ. Michael served as Artist in Residence for the Taiwan National Dance Festival in Taipei, Taiwan and was a featured choreographer at the Jazz Dance World Congress in Monterrey, Mexico.  He taught Master Classes in Kids Jazz Dance at the JDWC in San Jose, Costa Rica. Michael danced in The Mature Dance Project, a company of professional dancers over forty, performing Sherry Zunker's A Little Bit of Rhythm and Romance at the Harris Theater for Music and Dance, Millennium Park, Chicago, 2009.
Michael is Director of the Arizona Jazz Dance Showcase, an annual jazz dance festival attracting over 1,000 national participants each year to The University of Arizona.
He received the prestigious Charles and Irene Putnam Award for Teaching Excellence in the College of Fine Arts at The University of Arizona and the 2005 Jazz Dance World Congress award for his significant contributions to jazz dance. His extensive background in music provides a unique musical perspective and framework for his teaching and choreography. Michael continuously strives to stretch his creative voice in the genre of his American dance heritage, jazz dance.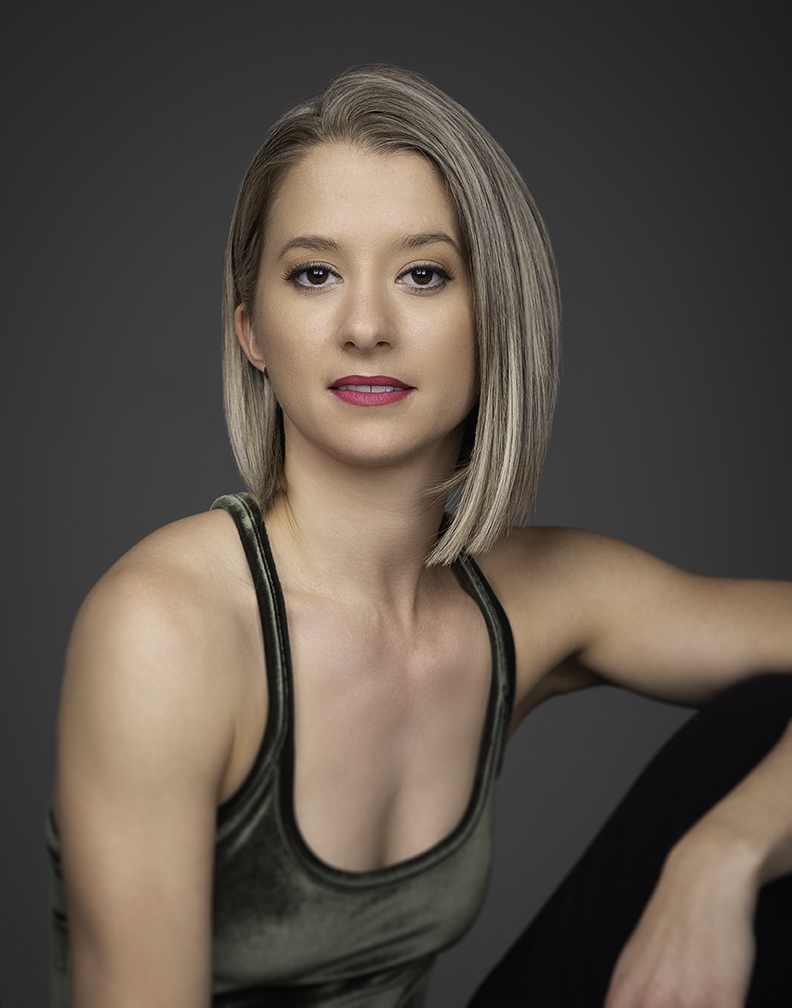 Hayley Meier
Hayley received her early training from the Draper Center for Dance Education in upstate New York under Timothy M. Draper. She then went on to earn a BFA in Dance at the University of Arizona on a full scholarship where she had the opportunity to perform in many renowned works including the lead in George Balanchine's, Tchaikovsky Pas De Deux and Serenade, and Ben Stevenson's pas de deux, End of Time. During her time here, she was awarded the inaugural Hayley Meier Award for outstanding artistry across all dance forms, currently known as the Triple Threat Award.
In 2009, she became a company member of the Rochester City Ballet under the direction of Jamey Leverett. During this time, she performed numerous principal roles including Lead Russian Girl in Balanchine's Serenade and Gerald Arpino's pas de deux, Valentine. Hayley then went on to join River North Dance Chicago in 2011 for five seasons under the direction of Frank Chavez. It is here that she had the opportunity to perform all over the world, most notably as the lead female in Ivan Perez's U.S. premiere of Flesh.
Hayley has also performed as a guest artist for the aerial-based company C5 'Create with No Limits' under Jeremy Plummer, RPM Productions under Gordon Pierce Schmidt, and the Lyric Opera of Chicago in both of their performances of Les Troyens and My Fair Lady.
In 2017, Hayley completed a 450-hour comprehensive Pilates certification through Pilates Sports Center that focuses on preserving the classical essence of Joseph Pilates, while integrating advances in exercise science and spinal rehabilitation. Hayley is fully certified in the four main apparatus: Mat, Reformer, Wunda Chair, and Cadillac, with advanced studies in Jumpboard and pre- and post-natal Pilates. At the height of the pandemic, Hayley founded Body by Hayley, a virtual full-body Pilates Mat class that focuses on strength-building, stability, proper alignment, longevity, and connectivity to others.
From 2017-2018, Hayley became the Artist in Residence at the University of Arizona where she taught and performed for the School of Dance under the direction of Jory Hancock. She completed her Master of Fine Arts in Dance at the University in May 2020. During her time as a graduate student, Hayley was awarded the Creative Achievement Award in the College of Fine Arts, representing the School of Dance for demonstrating exceptional creativity and innovation with a passion for the arts. She is on faculty with the University as a full-time Assistant Professor of Practice and Undergraduate Advisor in the School of Dance.
Tamara Dyke Compton
Tamara Dyke Compton is an Associate Professor and Director of Graduate Studies at The University of Arizona School of Dance in Tucson, Arizona. She teaches jazz technique, modern technique, choreography, and dance ensemble. In addition, she also teaches a section of Dance History and Teaching Methods. She earned her MFA in dance with an emphasis in choreography and performance from the University of Arizona in 2013. In 2003, she earned her BFA from the Juilliard School, under the direction of Benjamin Harkarvy and Lawrence Rhodes. Tamara has been on faculty at many dance schools, community colleges and dance conventions across the U.S. and Canada. She has been on faculty for Dance Masters of America, Domain Forget in Montreal, Quebec, Canada and The Dance Project in Toronto, Ontario, Canada. Tamara has also subbed for David Marquez at Broadway Dance Center in NYC, and The Alvin Ailey School in NYC. During the summers Tamara is the co-director of dance with her husband Christopher Compton at Perry Mansfield Performing Arts Camp in Steamboat Springs, Colorado.
Tamara has performed principal roles for Twyla Tharp, in her Broadway first national tour of "Movin' Out," from 2003-2008, and toured with the first national Broadway tour of "Fame" the musical from 1998-2000. She has appeared in various industrials, music videos, commercials and benefits performing with stars such as Paula Abdul, Patti LaBelle, Mary Kate and Ashley Olson and Ted Danson and working for choreographers such as Michael Rooney, Marguerite Derricks, Jimmy Locust and Joe Lanteri. Tamara has been a company member with NOVA Ballet and Convergence Ballet in Phoenix, Arizona. Dancing with The Juilliard Dance Ensemble, Tamara was proud to perform the works of choreographers such as Robert Battle, Aszure Barton, Peter Chu, Darrell Grand Moultrie and Jose Limón. She was one of Aszure Barton's first company members with Aszure Barton and Artists, at the Joyce Soho in NYC, Tamara also performed with Robert Battle's Battleworks at City Center Studios in NYC.
Her choreography has been seen at The Clark Studio Theatre in Lincoln Center, The Juilliard Theatre, Ballet Jazz De Montreal, Jazz World Congress, Tokyo Japan, Perry Mansfield Performing Arts Camp, Domain Forget Performing Arts Camp, The Stevie Eller Theatre, Scottsdale Community College, Glendale Community College and many dance schools across the USA and Canada. Her choreography was chosen to be performed at The Benjamin Harkarvy Memorial at The Juilliard Theatre in 2002. During Tamara's education at the University of Arizona she was able to choreograph the musicals "Nine" and "Batboy" for the University of Arizona School of Theatre Film and Television. Also, during her graduate degree she served as an adjudicator for The Arizona Jazz Dance Showcase. In 2013, Tamara was the recipient of The Ralphie Spirit Award from The University of Arizona School of Dance.
Sam Watson
Sam Watson, Artist in Residence, began his dance training at Northern Kentucky University where he studied Graham technique. He then moved to Chicago and studied at the Giordano Dance Center as a scholarship student and went on to perform with Giordano Jazz Dance Chicago international touring company as well as serving on the dance center faculty. He joined The Chicago Repertory Dance Ensemble in 1983, performing principal roles by Paul Taylor, Lar Lubavitch and Bill Evans. He contributed several works to CRDE's repertoire including choreography premiered at the World Expo 88 in Brisbane, Australia and was selected along with choreographer Christina Ernst to co-direct a chamber company of CRDE called Ernst/Watson Dance. His works have been sponsored by The Illinois Arts Council, Chicago of Fine Arts, Chicago Artists Abroad, Pro Helvetica, Switzerland, and the NEA.
In 1990, Mr. Watson moved to Palm Springs, CA where he formed his own dance group, Wats On Dance, performing in the Jazz Dance World Congress in Chicago, Washington, D.C., Phoenix, Nagoya Japan and Wiesbaden Germany as well as many venues across the US and in Europe. Mr. Watson's choreography has been featured in the repertoire of many dance companies including Giordano Jazz Dance Chicago, River North Dance Company, Aspen/Santa Fe Ballet, Ohio Ballet, Ballet Tucson, Moving People Santa Fe, Ruth Mitchell Dance Company and Mashasi Action Machine. Sam served as guest Artist in Residence at the University of California in San Diego, and the University of Nevada in Las Vegas. He also was guest faculty for Joe Tremaine Dance Conventions. For many years Sam has built a strong following through teaching in Europe where he travels yearly. He joined the UA School of Dance faculty in 1999.
"Watson is a consummate artist both as a dancer and choreographer. His exciting ensemble piece was Jazz choreography at its best with his own unique style shining through. His ideas were innovative, fully developed and received an excellent realization from the dancers."- City Life News and Entertainment, Las Vegas, Nevada.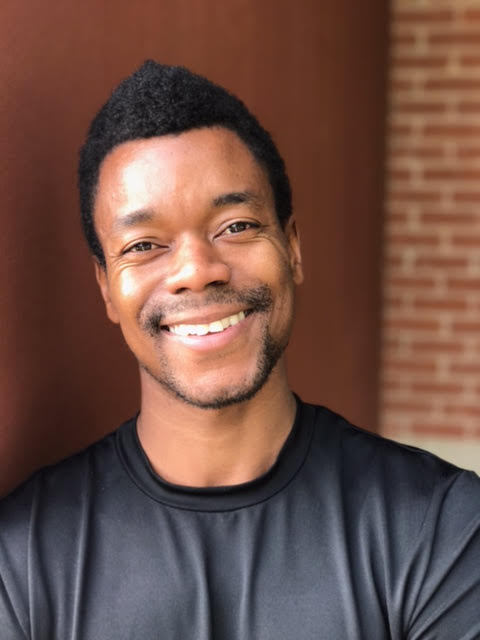 Marquez Johnson
Marquez Johnson holds a Master of Fine Arts in Dance degree from the University of Arizona as well as a Bachelor of Fine Arts in Dance and a Bachelor of Arts degree in Communication. Marquez is on faculty at the University of Arizona's School of Dance as an Instructor of Dance choreographing for various local events while teaching Jazz and Hip-Hop.
Marquez will be returning to Perry-Mansfield Summer Performing Arts Camp in Steamboat Springs, Colorado for a third year as a teaching artist teaching Jazz and Hip-Hop while assisting in dance showcases and musicals. As well, Marquez has been a guest artist for the Montana Dance Arts Association teaching hip-hop.
Marquez has performed works by Jose Limon and Ohad Naharin while also being a rehearsal assistant for Miguel Perez in his piece "Before Reality Sets In" and Michele Gifford in the re-staging of "The American" by Charles Wheeldon. Marquez has also contributed choreography for the University of Arizona ensemble with an old-school inspired hip-hop piece "Get Up Offa That Thang" and a contemporary dance on film piece "Onward and Upward".
Currently, he is a guest artist with Ballet Rincon in their production of Cinderella, and with Funhouse Movement Theatre in their Butoh centered production of Rites of Spring.  He continues to teach and choreograph at various studios and companies in styles ranging from Jazz to Hip-Hop and Contemporary.